How Rugged Pumpkin Run was born!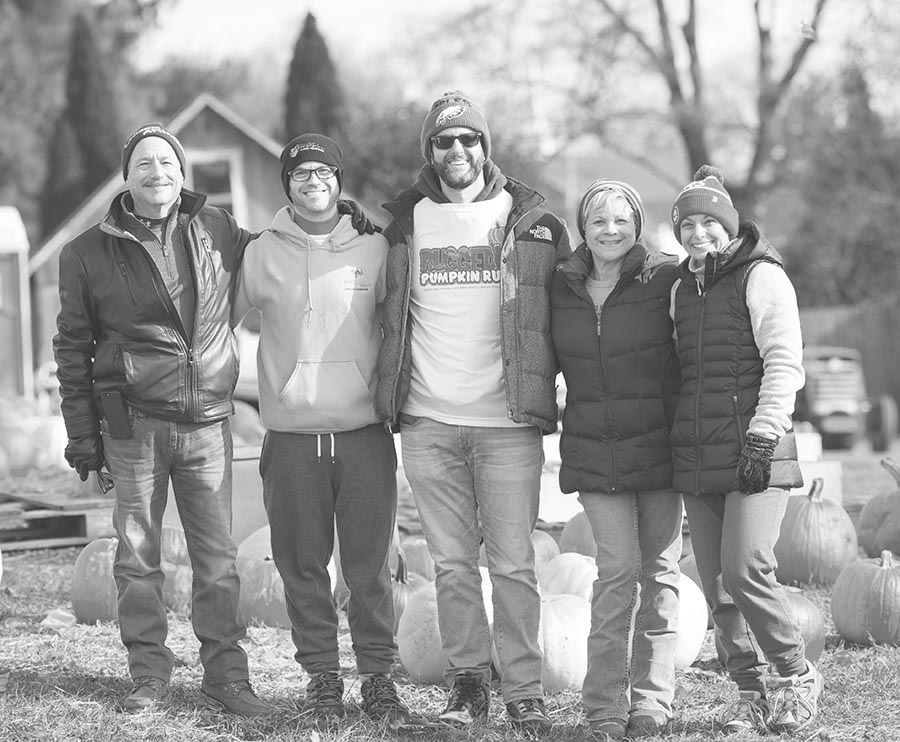 The Rugged Pumpkin Run is the annual fundraiser for Rachel's Helping Hands Cancer Foundation.  Rachel passed in 2015, leaving her family with lasting memories of what a wonderful mother, daughter, friend, teacher, and sister she would always be. About a month before Rachel passed, her father, Murray Fox, called Eric with an idea. What if they started a foundation in Rachel's name to support families going through what they were currently going through? There are many foundations raising much needed funding for cancer research, but what about supporting families currently battling cancer? Eric loved the idea–throughout her treatment journey, Rachel had frequently commented on how her experience made her realize how hard cancer must be financially on so many families. It was the perfect way to honor Rachel, & Rachel's Helping Hands was born.
Rachel's Rugged Pumpkin Run started in 2015, but wasn't a Pumpkin Run then, but a 5K run held in Wayne, PA until 2018 until we wanted to branch out & continue the awareness of our great cause.  We met the owners of Hellerick Family Farm in Doylestown, PA (Bucks County, PA) and knew we had an idea that we had to run with.  After the first year in 2018, feedback was great & we knew we were onto something, so we continued the path forward!
Bucks County, PA Pumpkin Run
Ready to be handed a pumpkin?  You will pick your pick your pumpkin, decorate it if you choose, and then carry it throughout Hellerick's Family Farm's 3K course with finisher obstacles.  Every entry gets you a custom high-quality lightweight hooded sweatshirt, a custom Rugged Pumpkin finishers medal, a custom premium headband along with a helping an amazing cause to Rachel's Helping Hands Cancer Foundation.